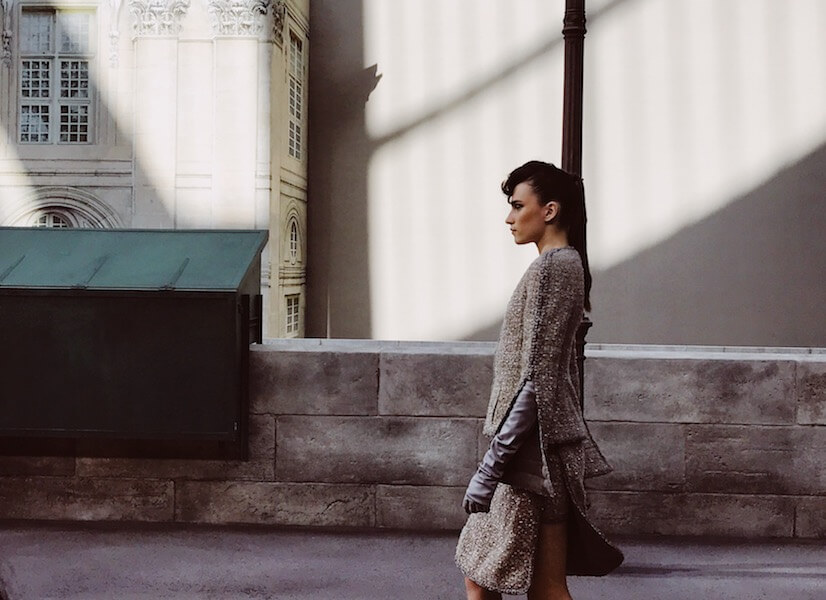 Oh la la! Der Look of the Month kommt diesmal direkt von der Seine, genauer der Haute Couture-Schau von Chanel am vergangenen Dienstag. Die Kaimauer mit dem Bücherkiosk ist allerdings Kulisse. Aufgebaut war das Ganze im Pariser Grand Palais. Und zumindest den Bürgersteig mit den Ständen der Bouqinisten fand ich täuschend echt. Eine geniale Schau! Mit zwei genialen Botschaften. Die erste: Mode ist Kultur.
Nicht sichtbar hier auf dem Bild ist das ebenfalls nachgebildete Gebäude des Institut de France, Hort der Pariser Gelehrsamkeit. Das beherrschte die Szenerie (allerdings sah man hier ziemlich deutlich, dass es aus Pappe war). Karl Lagerfeld entwarf dazu passend unglaublich kultivierte Kleidungsstücke. Perfekt geschneidert, super kleidsam und einfach vollkommen. Überhaupt gab es bei diesen Schauen ein echtes Comeback der Eleganz. Und das war nach dem ganzen Streetwear-Zeugs der vergangenen Jahre so erfrischend und erholsam, dass es selbst die dumpfe Pariser Hitze draußen vergessen ließ.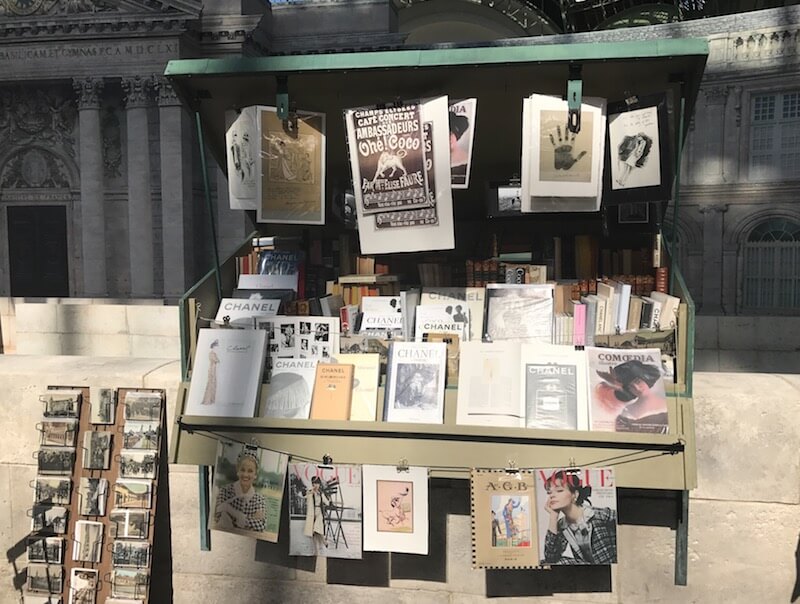 Die zweite Botschaft: Lesen ist "in". Selbst, wenn es nur – wie hier – um Zeitschriften und Bücher über Coco Chanel geht. Karl ist selbst ein Büchernarr. Und da die großen Ferien nahen, kann man diesem Trend jetzt locker folgen. Am schönsten ist es sogar, den Bücherstapel schon zeitig vor der Abfahrt fertig zu haben. Um dann tagelang in Vorfreude zu schwelgen.