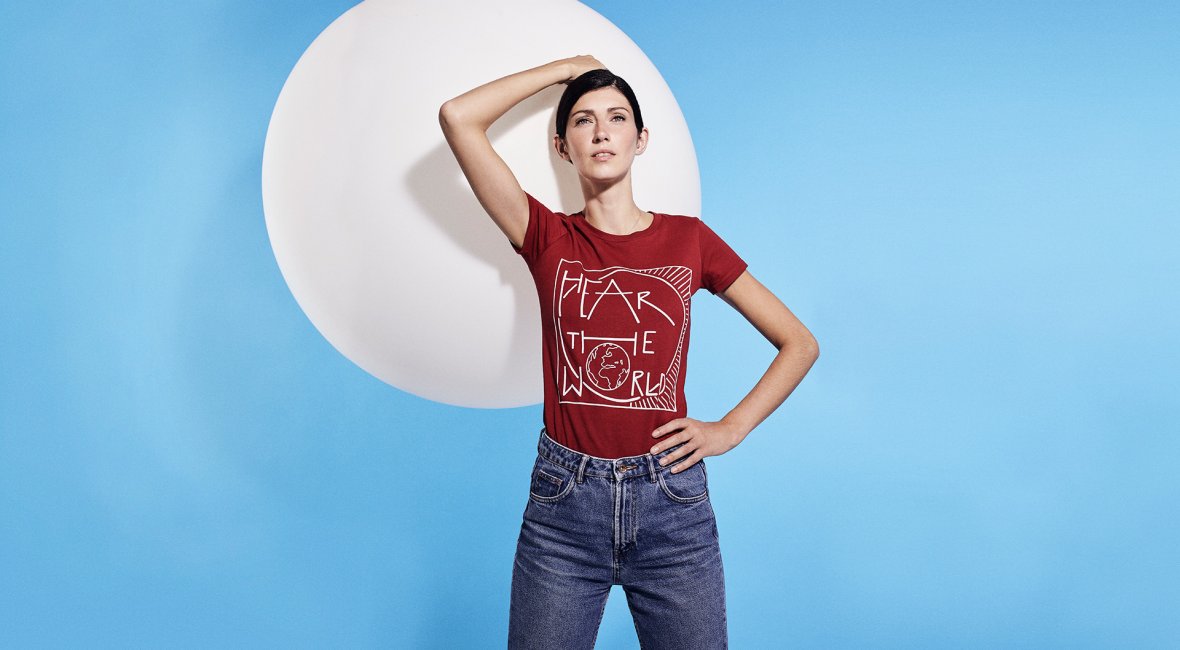 Über die Kunst des Zuhörens habe ich ich hier auf The Serene Style schon einmal etwas gepostet. Was aber, wenn man dazu physisch gar nicht so gut in der Lage ist? Die junge Schweizer Designerin Morena Rüfenacht hat sich damit gründlich auseinandergesetzt. Wie sie sich überhaupt profund mit der Welt auseinandersetzt – und sehr bedacht und nachhaltig ihre Kollektionen entwirft. Zum Thema Hörverlust hat sie nun ein ökologisch und fair produziertes T-Shirt entworfen. Das Ganze in Zusammenarbeit mit der Stiftung "Hear the World". So kann jeder mit dem Kauf eines Shirts jeweils zehn Hörtests für Kinder in Entwicklungsländern finanzieren.
Wirklich sinnvoll, finde ich. Gerade in Entwicklungsländern kann die Unfähigkeit, korrekt zu hören, den so wichtigen Bildungs- und Ausbildungsweg eines Kindes dramatisch beeinflussen. Wenn die Einschränkung unentdeckt bleibt, sinken die Chancen für irgendeine Art von Schulabschluss enorm. Hinzu kommt, dass die meisten Betroffenen tatsächlich in Entwicklungsländern leben. Der Grund: Eine Mangelernährung oder unbehandelte Infektionen (z.B. Mittelohrentzündungen) erhöhen dort das Risiko, das Gehör ganz oder partiell zu verlieren.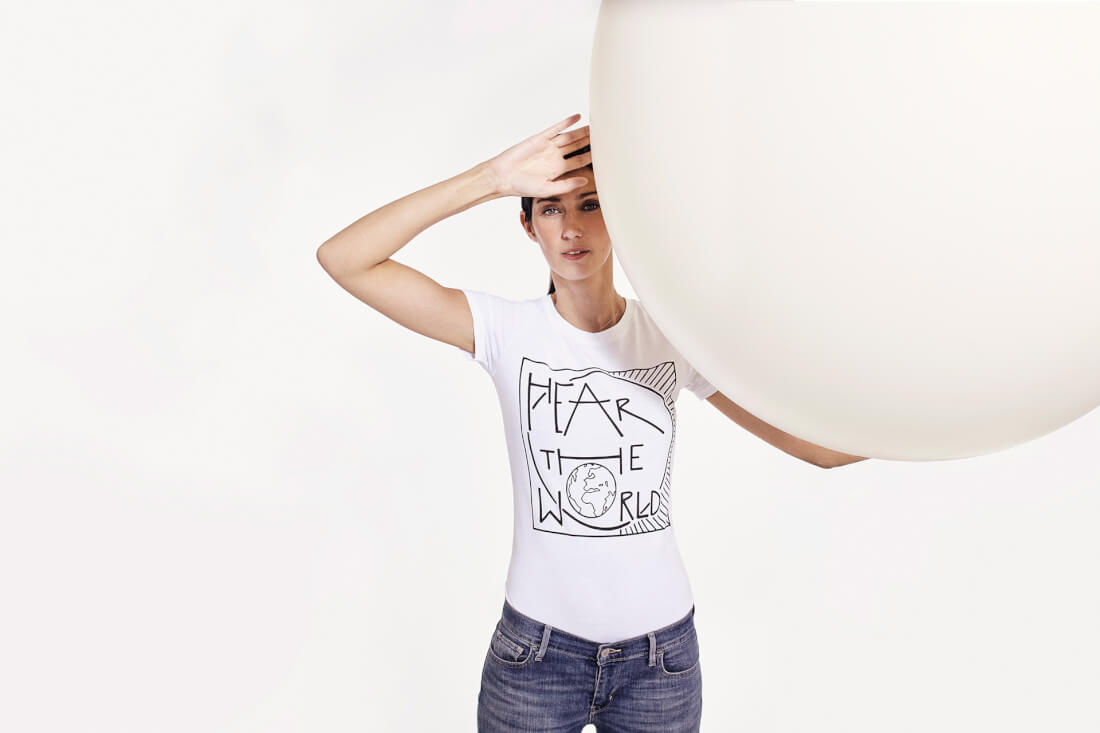 Da das Shirt auch noch besonders schön ist, stelle ich es hier vor. Produziert wurde es ausschließlich unter Einsatz erneuerbarer Energien. Das Model Sophie Vouzelaud, das den Entwurf auf dem Bild trägt, wurde selbst mit einem starken Gehörverlust geboren und trägt Hörgeräte. Dank an meine Pariser Modekollegin Barbara Markert für den Hinweis auf diese Aktion (Bilder: Hear the World).